Push-up Bracket
["Wanting to build excellent chest, arm, or shoulder muscles? Yunmai Push-up Bracket is your solid choice.","Yunmai Push-up Bracket can partially enhance muscle strength."]
Light and portable

Unfolding the bracket for short workouts when you don't have enough time to do your full workout plan.


Ergonomically designed
Yunmai Push-up Bracket can partially enhance muscle strength, correct exercise posture, and shape the muscle curve on your upper limbs.

Four color marks
There are four color marks that correspond to different parts of the muscles, ten training modes, and multiple combinations for you to choose. Let the boring exercise have more fun!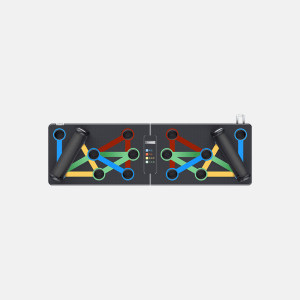 64292075805483030