Yunmai Pro
The simpler, the stronger. Yunmai Pro serve for your whole family.
Lighter than lighter
Yunmai Pro abandons the traditional metal contact measurement and uses the ITO coating process instead. The body continues to lose weight and the thinnest part is only 20mm thick.

More accurate than accurate
Yunmai Pro is configured with a BIA chip and with Bioelectrical Impedance Analysis in cooperation with Yunmai health data cloud. Each measurement will be intelligently matched and verified with the data characteristics of millions of users in the Cloud, resulting in more accurate and reliable measurement results.

Serve for your whole family
Yunmai Pro could be your health manager for the entire family, and it can intelligently identify family members. When the Bluetooth is connected for weight measurement, historical data will be automatically synchronized and uploaded to the Cloud for permanent storage, helps you record and witness your family's changes.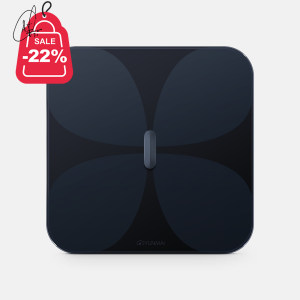 64282125926543436