Yunmai S
Get experience to Yunmai S with different design and better performance.
Thinner and lighter
The newly designed YUNMAI S is only 20mm in thickness and it's lighter than its predecessor by 30%.

More accurate, more trustworthy
YUNMAI S applies the advanced BIA chip and the Bio-electrical Impedance Analysis technology. Each measurement will be matched and validated against with the data characteristics data of millions of users at the Cloud to ensure the results are accurate and reliable.

Charging and endurance
Charging and endurance have also had a great update. The Yunmai S has a 180-day endurance on a single charge. You truly deserve the unique Yunmai S because you are not willing to be ordinary.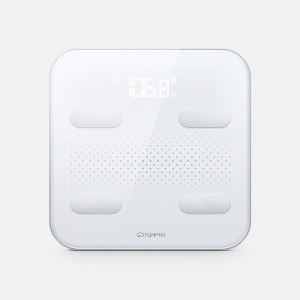 64281183118307397