Yunmai X
Say good-bay to batteries, multiple data recorded by the mobile application.
USB charging

Time to say goodbye to battery replacement! Yunmai has upgraded to USB charging, which means a one-button switch for up to 90 days of battery life and greater power saving.

Multiple measurement data
Ten body measurements will be tracked by simply standing upon Yunmai X for one-minute to help you analyze your body's health levels.

App Assistance
Use Yunmai X together with the Yunmai App, and all your physical data could be monitored. The automatic recording of weight changes is a straightforward way of witnessing a successful change in your body. Start the YUNMAI App anytime, anywhere to view the data and graphs that track your physical changes and witness the process of your own transformation.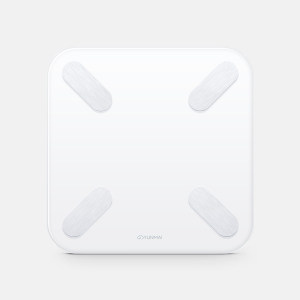 64286305227518035